Caravan and Camping Park WiFi.
The take up of WiFi in Holiday parks around Ireland appears to be well underway. We are delighted to see caravan and camping and mobile home park owners embracing the idea. Air WiFi are been requested by caravan and camping park management to assess their locations and present our findings to them.
Our findings do not come as a surprise to the park owners and the public.
A Well Known Story.
The main issue is well known throughout rural Ireland. The availability of sufficient broadband connection to service even a domestic home is poor in these locations.  Local people in towns and villages all around Ireland complain about internet services. The lack of proper connectivity and services is a daily topic of conversation. This issue is constantly been raised in political and general news media with no real solutions being achieved in the past.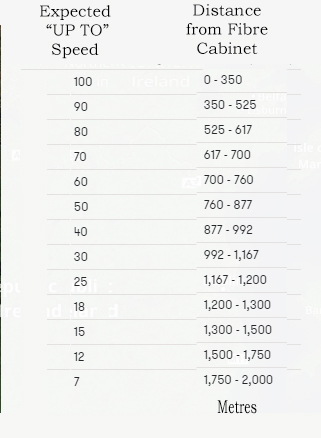 Caravan and camping park / mobile home parks are generally located close to the sea. Away from other amenities and from the local village or town. Most telephone exchanges / Fiber cabinets etc. are located in the town or village. This can leave the caravan & camping and mobile home parks from 1 to 5km away from the infrastructure. With this in mind a park 1.5 km away from the fiber cabinet can expect speeds "UP TO" 15 Mbps. Most households are finding this insufficient for their needs. As most holiday parks connect to this kind of connection. How will they provide to meet the needs for the volume of users (residents) and their devices.
The Alternative Offerings.
Regional and local providers around Ireland have been offering services  to domestic and businesses for many years. These connections  improve the connectivity for homes and small businesses. Providers can also offer services to the caravan and camping parks. Yet can they provide the required bandwidth and support for the volume of residents? If the bandwidth supplied to caravan and camping park is insufficient. The park management will be informed by the resident. For caravan and camping parks this may cause a negitive affect on the parks reputation. Never mind that it will  take up time from the park managements already busy day to day activities.
The Future.
The caravan and camping park management are keen to move forward giving their residents the service they want.Keeping their locations up to date against all the odds. Parks will create a greater demand on local internet service infrastructure that is already currently under pressure.  As usual business will move forward with or without help or assistance from the local authorities, government, politicians or large service providers.
Remember Air WiFi is here to help, free advice and knowledge to back IT! Contact us.
View the progress of internet supply to rural locations over the past two years by clicking the links below.
The Irish Examiner Link 2013     Irish Times Link 2015
Outsourcing WiFi service to local providers. Click Here.