What is the Enterprise Connection?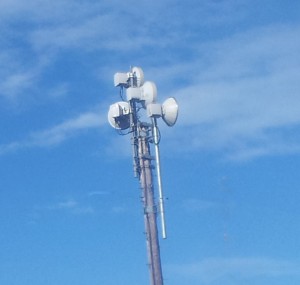 Unlike a fixed line (phone line) or Wireless connections available in rural locations, the enterprise connection does not share with anyone. It is a dedicated unlicensed or Comreg licensed frequency link as used by the telecom companies. The enterprise connection would be sufficient to feed holiday parks with the flexibility of increasing the speed if required. Air WiFi recommend Comreg licence links as they ensure your connection frequency can not be effected by other links.
The enterprise connection connects the park from a local mast up to 20 miles away. Your connection at the mast connects to fibre and this is like building a road from your park to the motorway. The only traffic on the road is the traffic you allow.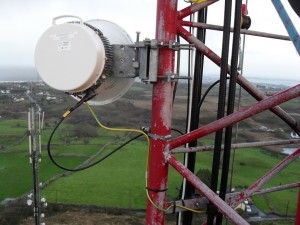 As we would deploy enterprise connection in a location there are several benefits to park owners. This will enable further savings for a more favorable supply costs overtime. Not every park would require an enterprise connection. The cost of which would not make fiscal sense. Our plan is to connect as many large parks that want a service and we have a strategy to achieve this goal. We are taking the park owners and end users positions into consideration in everything we do. We have always said we want to work with the park owners and this is our true intent.
This year we advised our clients who would benefit from this type of connection to set it up for the 2015 season. Yet due to upgrades to the WiFi network and other factors unfortunately this did not happen. In August 2015 there seems to have been a change of mind on this subject. We advised that the most sensible time to commit to such a contract would be March 2016 for an installation taking place in April or May 2016.
If your customer is not happy with a service they may choose not to use it. It may be harder to win them back if you improve the service after further investment.
"The bitterness of poor quality remains long after the sweetness of low price is forgotten" – Benjamin Franklin
Data Off-Loading, What is it. Click Here.