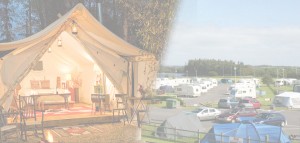 How to locate Holiday Parks in Ireland.
One of the best websites for Holiday Parks In Ireland is Camping Ireland . Many of the holiday parks listed cater for both the static (Mobile Home) and transient (Campsites) tourist. If you and your family enjoy the camping experience other good sources  of information are Discover Ireland, Pitchup or alternatively regional tourism websites which may not appear on the early pages of a search engine result.
There are hundreds of holiday parks (Mobile home) around Ireland on any websites. It is worth spending time locating parks if you have a preference for a location and a mobile home static site.
Choosing Holiday Parks Tips.
Types of Holiday Parks sites in Ireland;
Transient sites cater for the tourist who camps, caravans or travels in camper vans enabling them to move around and see many locations.
Glamping is also becoming very attractive and more and more parks cater for this type of experience offering from tented accommodations (Tipi Adventures) to purpose built structures similar to mobile homes for an experience you will enjoy.
Static sites cater for people who want to rent a site annually, put a mobile home on the site which they will visit regularly.
Do you feel you want information on Mobile Home Rental Ireland
[wpmem_form register]