Mobile Home Rental
Mobile home rental availability can be found on The Irish Caravan & Camping Council website which is a great source of mobile home hire in Ireland and camping holidays with locations catering for tents, touring caravans, camper vans, and mobile home rental.
As a general rule in most static mobile home parks in Ireland do not allow mobile home rental. This is out of respect for residents of the park. Park rules do not allow the resident rent or lend mobile home to family members or friends. There are still a number of parks offering mobile home rental like Fitzmaurices Caravan Park Waterford, Seaside Caravan & Camping Park Kerry, Anchor Caravan Park Kerry, Renvyle Beach Caravan Park Galway, yet finding a mobile home to rent can be difficult.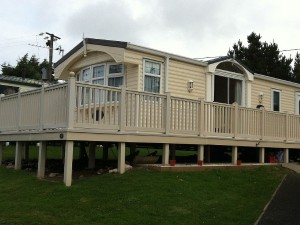 How will I plan my Mobile Home Rental Holiday?
We recommend if mobile home rental is for you that you plan your holiday well in advance. Plan your holiday, book the mobile for when you wish to travel.
Look up the reviews and feed back in relation to the park. Check the condition of accommodation. Review the location for amenities and activities. What do you want to do when you are on holidays? Go to the beach therefore you must be near a beach. Kids entertainment how you will entertain kids on rainy days? Are there babysitters available for a night out so you can go to a restaurant?
Mobile home rental can be a great way to see if you would be interested in having a mobile home of your own which makes it unfortunate that parks in Ireland do not offer this service. If parks had a number of mobile homes which were used for these purposes they might attract new residents by giving people a taste of mobile home and leisure park life.
Alternatively check out our blog about motor home or camping for further information.
We recommend Fitzsmaurice of Tramore.