Mobile Home Internet - How Is Yours?
Mobile Home Internet is becoming a necessity for Mobile Home Parks. Some have deployed mobile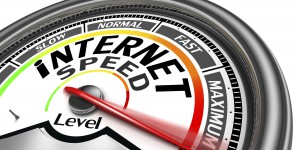 home internet services. 2016 will be a good test for the parks and park owners may find things a little bit tough. Given that the weather for this season has not been favorable. Cloudy, rainy weather would tend to drive people away from the beach back to the mobile home or camp site. This creates a high demand on the mobile home internet or WiFi networks and any Internet connection. This kind of weather really tests your parks internet connection. If there is insufficient bandwidth residents will be quick to complain.
Yet always look at the bright side things as they are educational. We can learn from our experience. The requirement to have a high speed mobile home internet connection to your park. Understanding the diversity of Internet usage is greatly affected Irish weather.
We are not saying the weather effects the internet. We are saying the weather affects people's behavior. If it is wet or overcast people will pick up the phone or tablet and browse away. Not just one or two people, everybody. The connection gets under pressure especially if poor to start with. Behavior will also effect people buying the internet access so be careful with your investment. Your park!
Mobile home internet also gives people more scope when traveling. If the weather forecast is poor people may not take the chance of traveling to the park. This is not good for business as it apears that our climate is altering. Reports say that our winters are getting milder and our summers are getting effected too.
Mobile Home Internet - We Have The Solution.
So why not speak to Air WiFi to discover how we propose mobile home internet access is installed for your Park. Air WiFi have had many parks approach us for an installation. Yet we can only advise a potential client on how to properly install and supply Internet services to your park.
If you're reading this chances are you have experienced issues. We would request that you contact us for a free consultation for the 2017 season and beyond. Contact us now so we can assess your connection and installation during the heavy usage period. Business's that provide good services create their own legacy, our clients will be happy to recommend us.
Read more about Internet Connections.