St Patrick's Day 2016 Start Of Season.
St Patrick's Day is when most Camping & Caravan and mobile home owners get ready for the coming season. All preparation to get your equipment ready for action is done. The touring caravan, tent, camper and mobile home have been in the back of your mind all during the winter months. Now that St Patrick's Day is here your can get ready for weekends way and even longer breaks. With brighter evenings and the clocks going back we all feel adventurous.  It is interesting to see that St Patrick's Day also brings out the newcomers. Facebook camping and caravan group pages are getting posts asking where the best places are.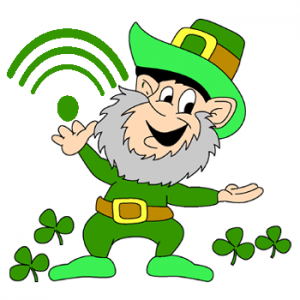 Find Out More About Caravan and Camping.
When you are new to the experience it is always good to join one of these group pages. members of these groups are always willing to help. Whether travelling within Ireland or even further afield there is always experienced travelers willing to help. Pages like Caravans & Camping Ireland are packed with helpful advisers, some all year round adventurers and some who's season starts around St Patrick's Day.
If you are new to, or considering getting into caravans or camping another great group is Camping and Caravan Things For Sale in Ireland. This group is good for getting a good deal and advice along with it. If you are unsure whether caravans or camping is for you this site will give you an opportunity to pick up a few tips and tricks. You can buy anything from a lamp to a caravan or even camper van.
Changing Times On Parks.
With St Patrick's Day upon us and Christmas just passed the demand for modern services will start to be exposed. The past few years have been tough with people cutting their cloth to suit their needs. Given when families spend time in caravans and tents they can become closer to each other in more ways than one. Cooperation, delegation of chores, games of cards at night, mixing and meeting new friends is all part of the experience. In today's world a the new comers on the block are the devices in our pockets and on our laps. Some locations you will visit have considered the changing times and some have not. WiFi is part of your everyday life and you may discover that you have to change your expectations. We would love feedback from all adventurers on the quality of your experience.
In a selfish way we would love to know how you found the internet connections in the locations you visited. We provide a comments box alternatively our testimonials page for feedback. It may assist other tourists if you leave feedback about parks and your experiences.
Air WiFi wish all a happy St Patrick's Day and happy travels, where every and however you travel.
More information for caravan and camping beginners Click Here.
Looking for camping parks in Ireland Click Here.