Telephone Scam, Don't be the victim.
Telephone scams are on the increase in Ireland. The telephone scam can be a call to repair you computer because you have a virus or a problem with Windows. In more resent times the scam can cause more than hurt in your bank account.
Pray On Your Humanity.
The telephone scam of today prays on our care and concern for others. People are receiving telephone calls from international phone numbers. If this call is answered you will hear a recording of someone in distress. If you do not answer a message can be left in your voice mail box with the same distressed message. These scams can cause great upset even before they get to carry out the telephone scam. The scammers may call in the middle of the night so that you call them back out of concern for someone you know.
What To Do If You Receive A Call.
You might call them back in the morning, but don't, and never do.
If you answer or recieve a message you listen to a person in distress on the other end of the telephone. This person is normally a child or a female. You can hear someone screaming and terrified in the call. When the telephone scam call ends you will most likely hit redial. This is how you are scammed.  On calling the number back you are ringing a premium rate number. The telephone scam starts to drain out your credit if on pay as you go account. This call will cost a lot of money and will drain the credit on your account. If you are a bill pay customer the telephone scam will create additional charges on your bill when you receive it.
Do Not Answer Calls From Unknown Callers.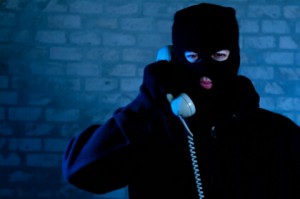 Some Numbers To Watch. +81 827 14 15 +247 or 00247. +252 or 00252.    +252 99854781.    +252 99854520.    +252 44851235.    +252 54548027 +247 513399 +37066320334
What Can You Do?
Air WiFi are constantly monitoring for these types of scams. We try to use social media to inform as many people as we can. To avoid a scam like this you first need to be aware it exists. We want everybody to tell their friends and family about the telephone scam phone numbers. You could try to block the numbers on your phone so that you do not receive them or download an app to block them. We will continue to inform people of the telephone scam using our Facebook page. We recommend that people like our page and keep checking it as Facebook only publish posts to the walls of 20 and 30 percent of page followers. If you see a post about a scam share the post, tag a friend asking them to spread the word. If it is not an Air WiFi post please inform us so we can help spread the word too.
In Brief.
Spread the word, Block the number in your phone. (search how to in Youtube & Google for your device)
Contact your phone provider and ask them to block the number.
Thank you for your assistance.