The Mobile broadband data trap!
Have you ever gone over your mobile broadband data limit? If you have we are sure your realize the cost of which can be very expensive. You learn this too late. When you receive the bill it is a bit of a shock.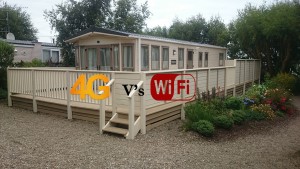 People use WiFi frequently, at home in work or local hot spots in their day to day activities. This creates behavioral habits especially on social media sites. The mobile phone operators like Vodafone, Three, Meteor & Eir know this and use this to their advantage. People can fall into the trap of forgetting that they are using up their mobile broadband data.
While away, especially in your mobile home, and more so when it is raining. Your children may ask for access to the internet. If you know how to tether your device you may allow them use it. Once this starts you will find it hard to stop.
What is the true cost of Mobile Broadband Data Hot Spots?
Next you most likely get a mobile broadband WiFi hot spot device. Pay as you go to control the usage. Yet this can lead to uncontrolled usage and even higher bills. Topping up frequently on weekends and the annual holidays. You may discover that you are even more out of pocket . You have to take into account that total usage of all your families devices in normal day to day usage is many times greater than all data plans.
What about Signal.
Another consideration which has to be taken into account is that the rural location connection mast will most likely have been designed for local usage and not for the influx of visitors during summer months. Getting signal consistently can be like looking for a needle in a haystack. It has to be accepted that it will become frustrating.
But don't take our word for it, you can calculate it yourself. At €20 for around 7 gigabytes a month it could cost a lot more than you think!
Mobile Broadband Data Limit Exceeded, What Is The True Cost!
How Set the Mobile Broadband data limit on your device.
You can set a mobile broadband data usage warning and / or turn off the connection once your mobile broadband allowance has been reached. Click Here To Find Out How.
You can compare deals at switcher.ie.